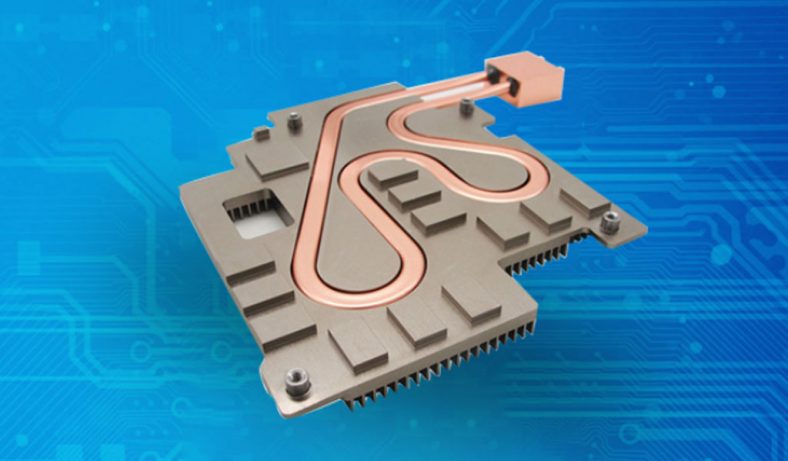 China Water-Cooled Heatsink Specialist
---
A water-cooled (liquid-cooled) cooling system utilizes a pump to circulate the coolant in the heat pipes and dissipate heat. The heat-absorbing part on the radiator (called the heat-absorbing box in the liquid cooling system) is used to convert computer CPU, graphics card, lithium battery, 5G communication equipment, IGBT controller, UPS and energy storage system, large-scale photovoltaic inverter The heat is absorbed by the heat dissipation device and the SVG/SVC heat dissipation. The heat absorbed by the heat-absorbing part is discharged to the outside through the heat sink designed on the back of the pyrogen.
In power electronic control, conversion, drive, signal transmission and other fields as well as new energy fields (new energy vehicle power battery cooling, UPS and energy storage system cooling, large server cooling, large photovoltaic inverter cooling, SVG/SVC cooling, etc.), In order to pursue high-efficiency, low-noise and low-temperature operation, and when space is limited, heat dissipation has become the biggest limitation of product development ideals, and liquid-cooled heat dissipation technology has become the preferred thermal management method.
Wonder's thermal design and thermal management engineers have rich experience in water-cooling system research and development and water-cooled plate process production, and can provide a full range of liquid-cooled heat dissipation solutions, providing you with liquid-cooled plate/water-cooled plate thermal design, structural design, water channel connection free of charge Water cooling system assembly design and one-stop supporting services.
The Case Studies Of Water-Cooled Heatsink
---
Our value is using faster time to fabricating the customer's product, and help them to forward the product into market, This is also our target. Our advantage is one-stop shop service and faster manufacture time.