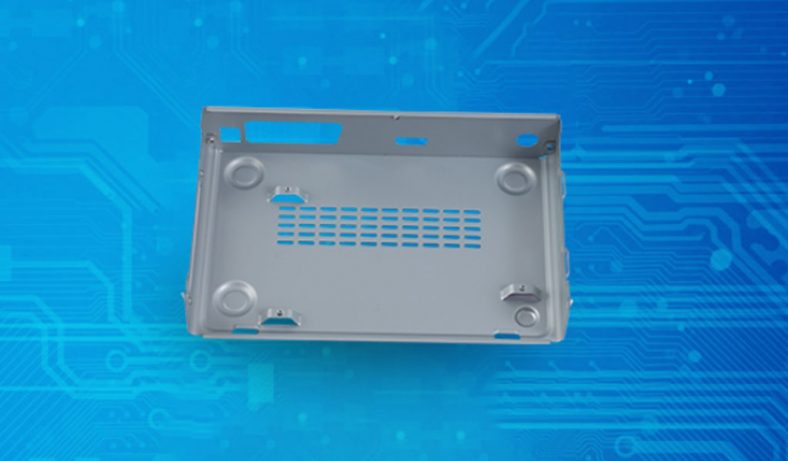 China Stamping Heatsink Specialist
---
Compared with castings and forgings, stamping parts are thin, uniform, light and strong. Stamping can produce workpieces with ribs, ribs, undulations or flanging that are difficult to manufacture by other methods to improve their rigidity. Due to the use of precision molds, the accuracy of the workpiece can reach micron level, and the repeatability is high and the specifications are consistent, and holes, bosses, etc. can be punched out.
Stamping is a forming and processing method that applies external force to sheets, strips, pipes and profiles by means of presses and dies to cause plastic deformation or separation to obtain workpieces (stampings) of desired shape and size. Stamping and forging are both plastic processing (or pressure processing), collectively called forging. The stamped blanks are mainly hot-rolled and cold-rolled steel sheets and strips.
The Features Of Stamping Heatsink
---
Stamping parts are mainly formed by stamping metal or non-metal sheet materials with the help of the pressure of the press through the stamping die. It mainly has the following characteristics:
Stamping parts are made by stamping under the premise of low material consumption. The parts are light in weight and good in rigidity. After the sheet is plastically deformed, the internal structure of the metal is improved, which improves the strength of the stamping parts. .
Stamping parts have high dimensional accuracy, and are uniform in size with the mold parts, and have good interchangeability. No further machining is required to meet general assembly and use requirements.
During the stamping process, since the surface of the material is not damaged, it has a good surface quality and a smooth and beautiful appearance, which provides convenient conditions for surface painting, electroplating, phosphating and other surface treatments.
The Case Studies Of Stamping Heatsink
---
Our value is using faster time to fabricating the customer's product, and help them to forward the product into market, This is also our target. Our advantage is one-stop shop service and faster manufacture time.