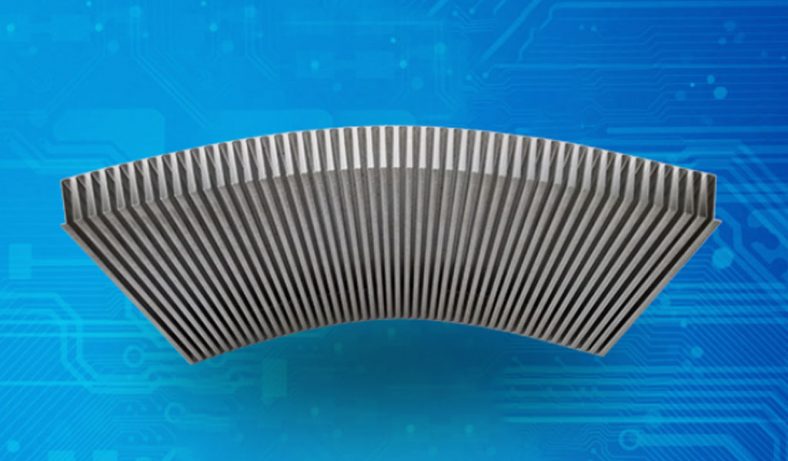 China Folding Fin Heatsink Specialist
---
Profile radiator has the characteristics of good heat dissipation performance and good energy saving effect, and is one of the most widely used types of radiators on the market.
At present, the types of aluminum profile radiators commonly used in China are: 5G communication, UPS, charging piles, electronic appliances, aluminum profile radiators for computer service areas, sunflower aluminum profile radiators, profile radiators for power semiconductors, shovel fins, LEDs Lamp radiator, etc.
Aluminum radiators are widely used in: 5G communications, base stations, UPS, charging piles, machinery, automobiles, wind power generation, construction machinery, air compressors, railway locomotives, computer PC servers, lamps and LED lights, household Electrical appliances and other industries.
Wonder has been engaged in the R&D and production of Folding Fin Heatsink and CPU heat sinks for more than ten years, providing a complete set of research, development, production, sales and services. The designed and developed heat sinks and heat sinks cover big data systems, refrigeration equipment integrated electronic equipment, LED lighting, communications and new energy power applications and other fields. At present, the company has passed six utility model patents and two invention patents, and more than ten patents are still pending; The cooling solution providers certified by well-known companies such as Electronics, Lite-On Electronics, and Xunqiang Electronics are important members of the cooling ecosystem in the industry, and have accumulated their own brand awareness in the domestic and international markets.
The aluminum profile radiator has the characteristics of beautiful appearance, light weight, good heat dissipation performance, and good energy saving effect. The surface of the processed aluminum profile radiator is anodized for surface treatment to increase the corrosion resistance, wear resistance and appearance of the aluminum material of beauty. Aluminum extrusion radiators are generally used for high-power heat dissipation components and heat dissipation systems. According to the existing mature aluminum extrusion radiator technology, it can provide reliable heat dissipation solutions in natural convection environments. The aluminum extrusion molding is realized through the die, and the complex heat dissipation fin structure can be realized. These complex heat dissipation fins can increase the heat dissipation surface area and reduce the cost and time of aluminum block processing.
The Advantages Of Folding Fin Heatsink
---
More efficient than stamped heat sinks;
It is more cost-effective than machining;
There are a variety of standard shapes and sizes to choose from;
Easy customization is lighter than copper, with obvious advantages;
The MAX CLIP fastener system does not require installation hardware and tools.
The Case Studies Of Folding Fin Heatsink
---
Our value is using faster time to fabricating the customer's product, and help them to forward the product into market, This is also our target. Our advantage is one-stop shop service and faster manufacture time.